Description
FEATURES & BENEFITS

Provides a "real life" insight into physical properties.
Interchangeable load cells for optimal flexibility (eight choices ranging from 100g to 100kg).
Easy-to-read display and easy-to-use intuitive controls.
Extended boom travels up to 280mm for longer reach testing.
High Precision: 500 Hz data output rate captures the precise moment there is a change to your sample.
The choice of three adjustable base tables allows for the versatility of sample testing.
21CFR compliant with optional TexturePro Software.

OPTIONAL ACCESSORIES
The CTX has a wide variety of probes, fixtures for testing broad categories of packaging materials, foods of all types, cosmetics, pharmaceuticals, and mechanical devices. AMETEK Brookfield can also custom design a fixture and probe for most applications.
TexturePro Software
Temperature Probe
Bubble Level
Calibration Weight Set
Gelatin Bath System for gel conditioning Bloom Jar – industry approved

APPLICABILITY
CTX has a variety of probes and fixtures for testing various packaging materials, food, cosmetics, pharmaceuticals and mechanical equipment; it can also customize fixtures and probes for most applications.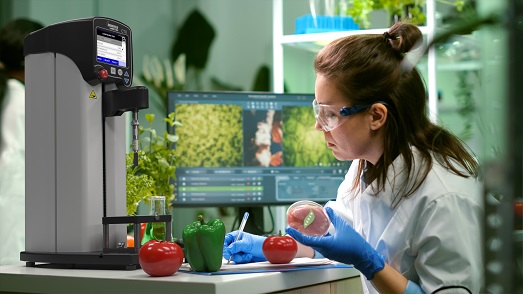 LEARN ABOUT TEXTURE
Need help? Our Education section may be just the thing to clarify unfamiliar terms and help start you on your way to a better understanding of texture analysis.

HELP ME CHOOSE
Having difficulties determining what instrument is best for you? Try our Help Me Choose section for guidance on the model selection process, spindle construction considerations, and other useful information to help you make an informed decision on the best instrument for your application.
ANNUAL CALIBRATION SERVICE (RECOMMENDED)
We recommend that this instrument be returned to Brookfield or an authorized dealer on an annual basis for our Calibration & Repair Service. Having this annual maintenance done will ensure the instrument's long life and optimal performance.